Welcome to Britannia Models
Your Online British Model Trains & Accessories Destination!
If you are interested in British model trains you have come to the right place.
We carry trains, diecast vehicles and accessories from companies such as Hornby, Bachmann Branchline, DJ Models, Dapol, Oxford Rail, Oxford Diecast, Corgi, Graham Farish, Metcalfe, Peco, Ratio, Wills and more.
We also carry Canadian HO trains from companies such as Rapido, Bowser, Atlas, InterMountain and more.
Click on the tabs and sub-tabs to go directly to our various product listings!
Phone: 604-465-5074
Email: info@britanniamodels.com
Office Hours: Tuesday - Saturday 10:00am to 6:00pm PST
We will be away from April 19th till April 27th to attend Supertrain 2017, see below for details
---
Free Canada Wide Shipping On All Regular Price Orders Over $199
Before any applicable taxes. Please see our 'Policies' page for details
---
Show Schedule
Britannia Models will be at the following shows. Come by and see us!
Western Rails 2017 - March 19, 2017 - Thank you to everyone who came to the show!
Vancouver Island Spring Model Railroad Show 2017 - April 2, 2017 - Thank you to everyone who came to the show!
Supertrain 2017 - Saturday & Sunday April 22 & 23, 2017 - 9am to 5pm - The Genesis Centre, #10 7555 Falconridge Blvd NE, Calgary, Alberta
Victoria Model Railway Show 2017 - Sunday May 28, 2017 - 10am to 4pm - Juan de Fuca Recreation Centre, 1767 Island Highway, Colwood, BC
---
Latest News:
We will be out of the office from Wednesday April 19th to Thursday April 27th to attend "Supertrain 2017" model train show in Calgary, Alberta. As we will be bringing a lot of our current inventory to Supertrain, Tuesday April 18th is the last day orders will be dispatched and the last day we can guarentee items are "In Stock".
We will do out best to reply to emails while we are away (when wifi is available!). We will reply to any phone messages in a timely manner upon our return but please allow up to a couple of days from the 27th for both phone messages and emails.
If you are in Calgary and will be attending the show, please drop by and say hello! We will be in the Feature Gym at stand FG-12.
...............................................................................................................
We have now launched our new "Free Canada Wide Shipping On All Regular Price Orders Over $199" program. You can read more about it on our 'Policies' page.
Some new items that have just arrived recently, Hornby's Merchant Navy's 4-6-2, R3434 #21C1 'Channel Packet' & R3435 #21C3 'Royal Mail', in Southern livery's are in stock. Quantities are low & we will be bringing what we have available to Calgary Supertrain on April 22nd and 23rd.

Hornby's R3400 Golden Arrow Last Steam Run Train Pack has also arrived. These are available for $399.99.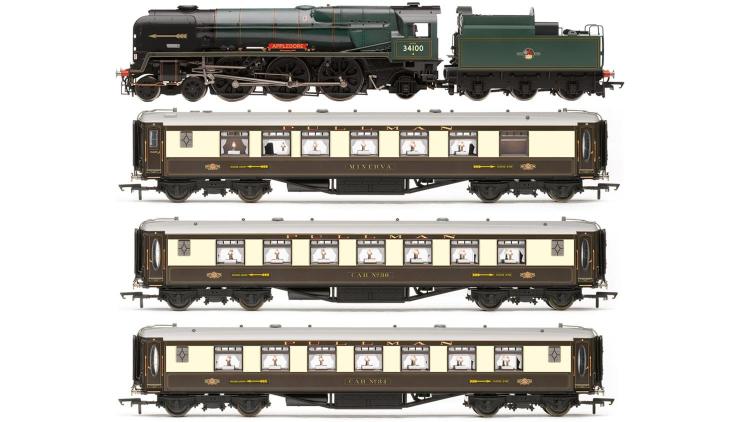 All of the DJ Models J94 Austerity Tank 0-6-0ST models are now in stock & available for $139.99 each.
We have received all of our Rapido RDC-1's. CP, CN & BC Rail DCC Sounds units are all sold out now. VIA Rail DCC Sound is in stock. We still have a few CP, CN & BC Rail units in DC as well. Plus we have the Pacific Great Eastern (PGE) units available in both DCC Sound and DC available. See our Canadian HO - Rail Diesel Car (RDC) Page for details! All our RDC-1 models will be coming to Supertrain 2017 in Calgary as well.

Newly arrived as well is the Atlas EMD MP15DC Southern Railway of British Columbia (SRY) models with DCC Sound for only $309.99!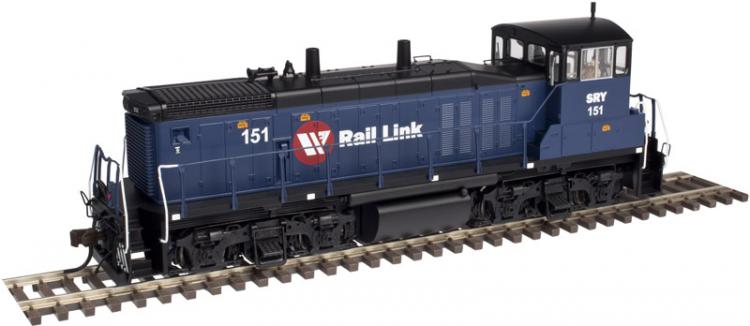 ...............................................................................................................
---