Welcome to Britannia Models
Your Online British & Canadian Model Train Destination!
BIG Summer Blowout Sale On Now!
See 'Specials' page for more details!
If you are interested in Canadian or British model trains you have come to the right place.
We carry trains, diecast vehicles and accessories from companies such as Hornby, Bachmann Branchline, DJ Models, Dapol, Oxford Rail, Oxford Diecast, Corgi, Graham Farish, Metcalfe, Peco, Ratio, Wills and more.
We also carry Canadian HO trains from companies such as Rapido, Bowser, Atlas, InterMountain and more.
Phone: 604-465-5074
Email: info@britanniamodels.com
Office Hours: Tuesday - Saturday 10:00am to 5:00pm PST
---
Latest News
Aug 9, 2018
It has been a busy week here at Britannia Models with our BIG Summer Blowout Sale in full swing, see our 'Specials' page for details, & multiple shipments arriving so let's take a look at what new items have come in!

From Hornby we have received some more new 2018 range items. Above is R3618 BR Rebuilt Battle of Britain class 4-6-2 #34050 'Royal Observer Corps' - $209.99. Below we have R3619 BR Castle class 4-6-0 #5013 'Abergavenny Castle' - $199.99.


The R3676 LNER A4 class 4-6-2 #4468 'Mallard' - $219.99, is in stock in a new Mallard blue sleeved box!

The newest batch of Collett 'Bow-Ended' corridor coaches have arrived in BR Crimson & Cream. We have the full set of R4684A 3rd Class #W4910W, R4685A Brake 3rd Class Right Hand #W4925W, R4686A Brake 3rd Class Left Hand #W4926W, R4687A Composite Left Hand #W6146W & R4688A Composite Right Hand #W6145W. These coaches are available for $64.99 each.

For wagons, we've received R6839A BR Maunsell Cattle Wagon Dia.1529 #S53908 (Bauxite) & R6840 BR Bullied Cattle Wagon Dia.1530 #S52345 (Bauxite). These two wagons are $29.99 each. Hornby's latest batch of 3, 4, 5, 6 & 7 plank wagons come newly fitted with NEM pockets & small couplers. In stock we have R6859 3-Plank Wagon Armstrong Whitworth & Co #59 for $17.99. For only $19.99 each we have R6863 4-Pank Wagon Elders Navigation Colliers #109, R6868 5-Plank Wagon C&F Gean #33, R6871 6-Plank Wagon Scholes & Sons Cosy Fires #778 & R6875 7-Plank Wagon Hawkins #1022.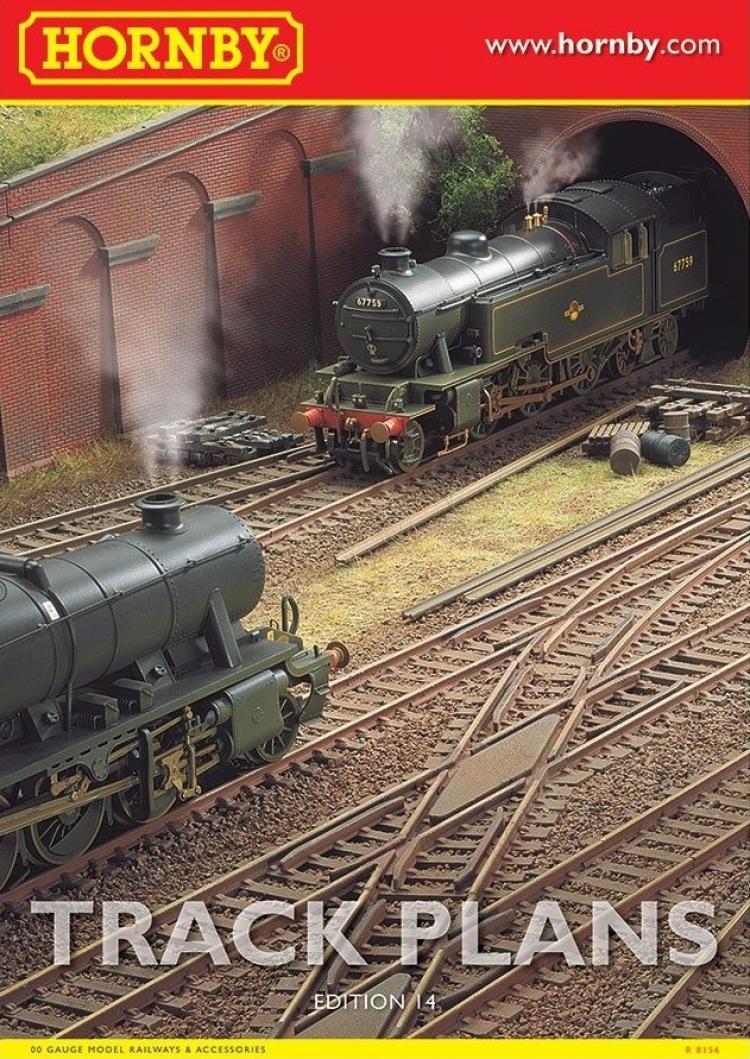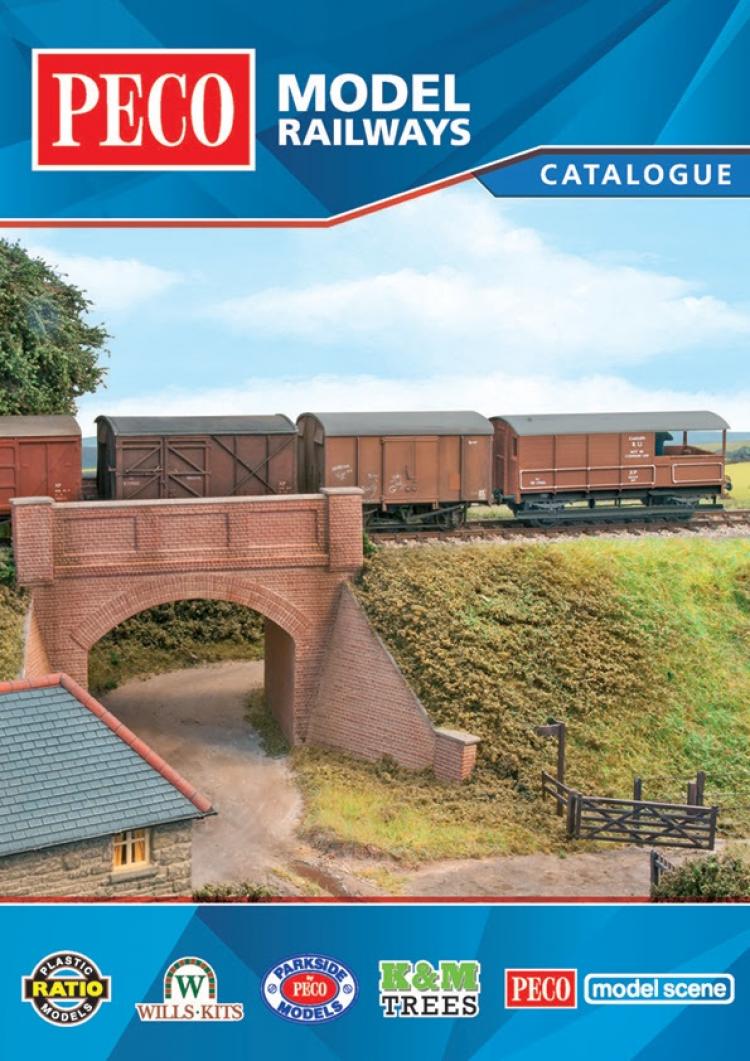 Our last Hornby item is R8156 Track Plans Book - $13.99. Whether you're thinking of building your first layout, making a new one or even expanding your current layout this book will come in handy.
Peco has released a new Catalogue (item #Cat-4) pictured above, covering all of Peco's products. These are in stock for only $9.99.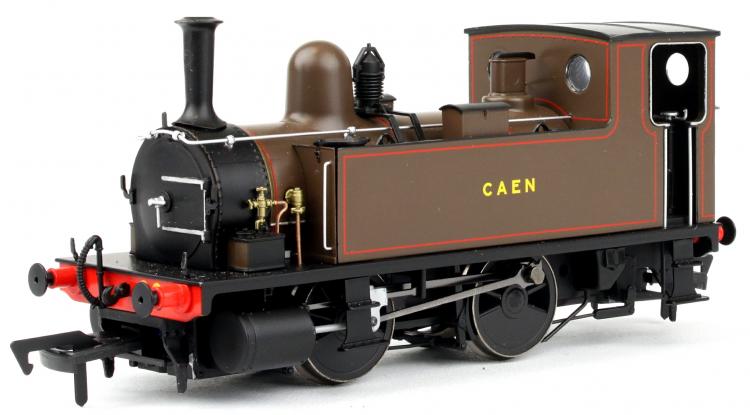 The Dapol shipment included the OO gauge LSWR B4 0-4-0T. These cute little tank engines will be at home on many layouts shunting in dockyards, performing station pilot duties or hauling small goods trains! 4S-018-001 SR #96 'Normandy' (Black with Sunshine lettering) as preserved on the Bluebell Railway, 4S-018-002 Southampton Docks #90 'Caen', 4S-018-004 BR #30089 (Black - Early Crest) & 4S-018-005 BR #30096 (Black - Late Crest) are ready to ship & could be yours for only $145.99 each!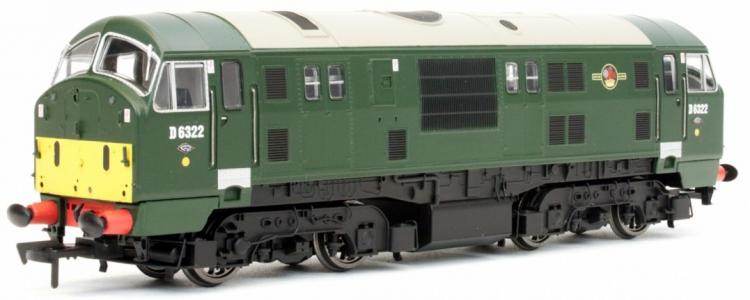 The latest batch of OO gauge Class 22 locomotives are in. We have 4D-012-004 #D6325 (BR Green) & 4D-012-009 #D6322 (BR Green with Small Yellow Panels) as pictured above for $199.99 each.

Dapol's newest OO batch of JNA 'Falcon' Ballast Wagon's are on hand in Network Rail for $35.99 each. Also in is the MJA Bogie Box Wagon twin packs in Freightliner green for $69.99 a pack.

For O gauge modelers & collectors, we have the 7S-007-005S BR 8750 0-6-0PT #3716 (Black - Late Crest) with DCC Sound in stock for $509.99.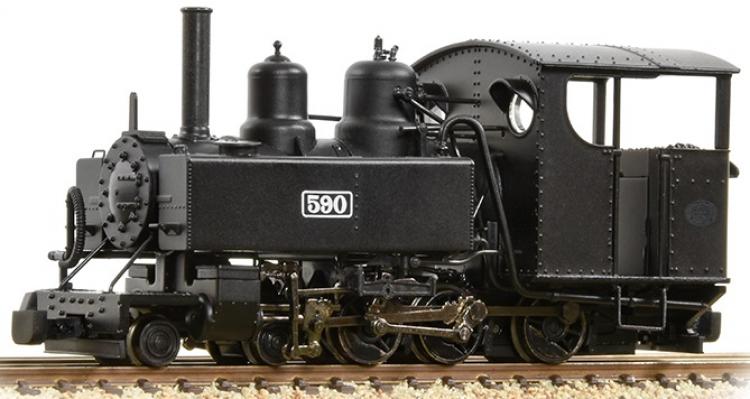 The Bachmann Europe delivery included the long awaited OO9 scale Baldwin Class 10-12-D 4-6-0T models. We are already sold out of 391-027 'Peggy' (Ashover Light Railway - Crimson). We are down to our last couple of the 391-026 #590 (Welsh Highland Railway - Black) - $189.99 & 391-028 'Hummy' (Ashover Light Railway - Black) Weathered - $199.99. So don't miss out!

For OO steam locomotives we have the 32-850A BR 9F 2-10-0 #92220 'Evening Star' (Lined Green - Late Crest) & 32-860 BR 9F 2-10-0 #92211 (Black - Late Crest) for $239.99 each.


The 32-818 Class 47/0 #47245 (West Coast Railway Company - Maroon) - $194.99 is in stock alongside 31-590 Class 70 #70015 (Freightliner - Green) - $219.99.


More Mk3a coaches have arrived from Oxford Rail. These are additional BR Intercity Swallon ones to go with the first few that came out. Now you can make a nice rake of these great looking coaches. We have OR763FO002B FO First Open #11008, OR763RM002B RFM Restaurant First Modular #10242 & OR763TO002B TSO Tourist Second Open #12015 in stock for $59.99 each. These would look great behind the Hornby Class 87 that is due to come out in the not too distant future!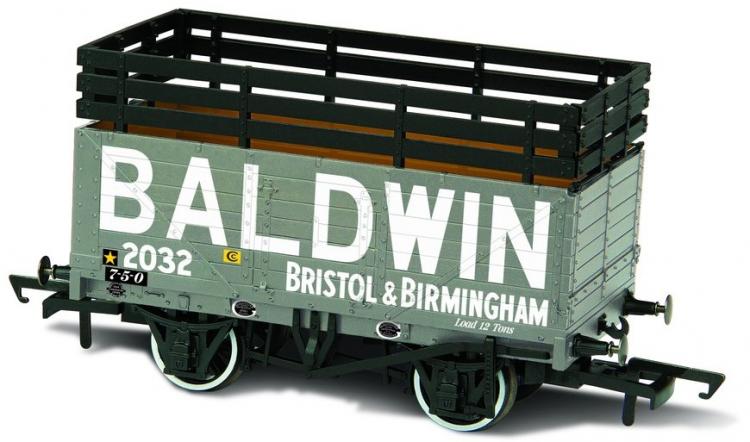 The newest wagons to arrive from Oxford Rail include the new 7-Plank Wagon with 2 or 3 Coke Rails such as OR76CK7005 Baldwin, Bristol & Birmingham #2032 (Grey). We also have OR76CK7003, OR76CK7004 & OR76CK7006 in stock. Also just arrived are 4 more versions of the standard 7-Plank Wagon including OR76MW7033 Bass Brewery, Burton-on-Trent #15 pictured below. Others include OR76MW7030, OR76MW7031 & OR76MW7032. All of these new Oxford wagons are only $17.99 each.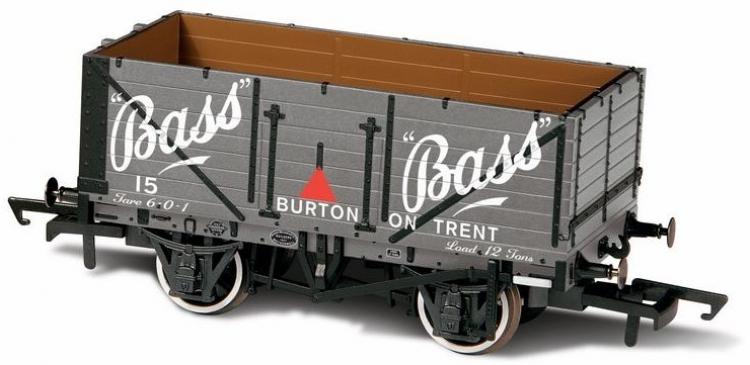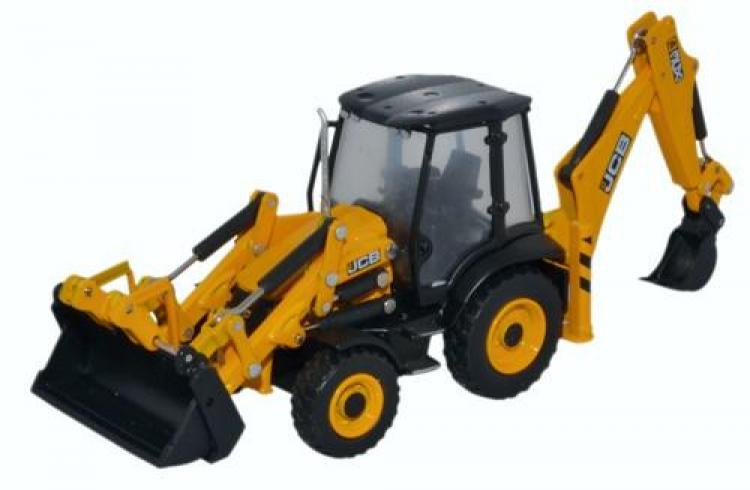 We have dozens of new OO, HO, N & O scale diecast cars from Oxford Diecast. The new line of OO construction vehicles would look great on layouts either hard at work or maybe even on the back of a lorry. We have over half a dozen new Coca Cola delivery vehicles in stock. A restock of 76CHT002 Churchill Mk3 Tanks have come in along with the newest Sherman Mk3 Tank, 76SM002 Royal Scots Grey.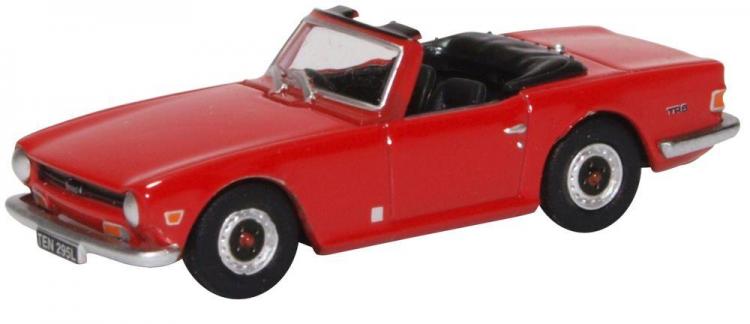 We also have new cute little OO cars such as the 76TR6002 Triumph TR6 above. For HO we have many new cars & trucks like the 87CP65004 1965 Chevrolet Stepside Truck with a flame job! Be sure to check our diecast pages to see these & all our other diecast cars.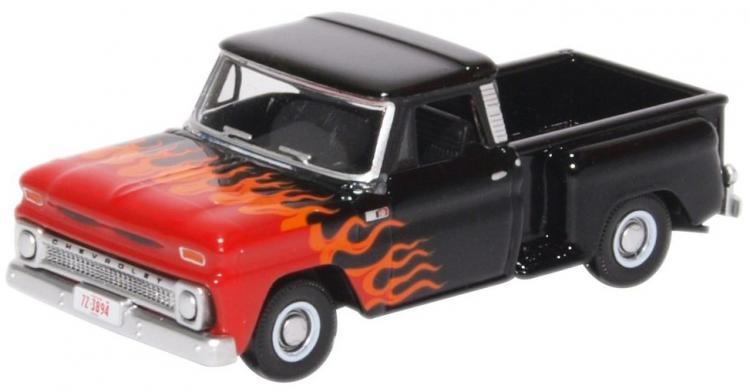 That wraps up this very long 'Latest News'. Don't forget, our BIG Summer Blowout Sale continues on till the end of August & we will be adding new items to the sale throughout the month so make sure to check back to see if anything new has been added!
.........................................................................................................................................................
Aug 1, 2018
We are having a BIG Summer Blowout Sale from Aug 1st to Aug 31st. British OO, Canadian HO, European HO & even Thomas & Friends HO items are on sale off our already great prices!
Whether you've been thinking about getting a Hornby King Class 4-6-0, eyeing the InterMountain ET44AC diesel's or maybe you fancy a Jouef 150C steam locomotive with DCC Sound! There are lots of items to choose from!
See our 'Specials' page for all the great deals!
.........................................................................................................................................................
July 21, 2018

The newest addition to the Hornby 2018 range is R3660 Class 56 #56303 in Devon & Cornwall Railways green. This suprise mid summer announcement is sure to be popular with modern image modellers and we are now accepting pre-orders here at Britannia Models for this new locomotive. The Britannia price for the R3660 is $194.99 Canadian.
.........................................................................................................................................................
July 18, 2018
Our most recent Hornby shipment included some long awaited models and a surprise previously sold out locomotive!

We received a new shipment from Hornby of the R3509TTS BR Class Princess Coronation 4-6-2 #46235 'City of Birmingham' (Lined Green - Late Crest) with TTS Sound. The R3509TTS was originally sold out on pre-orders but a small restock became available from Hornby so we have some of these in stock right now for $299.99.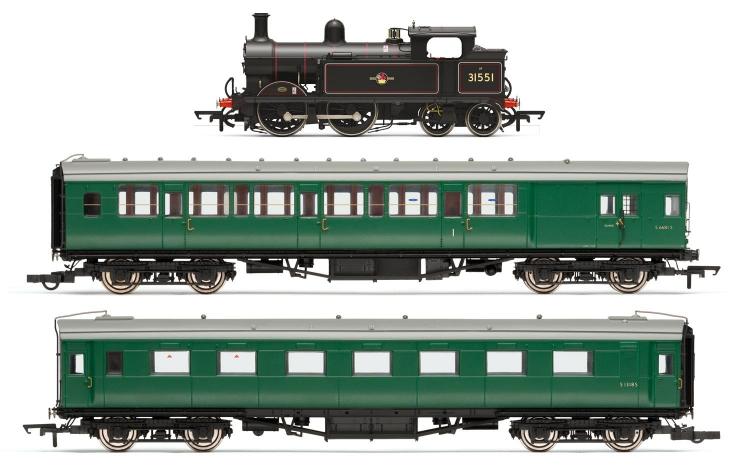 The R3512 BR H Class 0-4-4T #31551 (Lined Black - Late Crest) Pull-Push Train Pack - Limited Edition is now also in stock for $249.99. This set is perfect for the modeller looking for a good Southern Region branchline train.

The first 2018 announced steam locomotive has arrived in the form of R3617 BR Rebuilt Merchant Navy 4-6-2 #35030 'Elder Dempster Lines' (Lined Green - Late Crest) $204.99.

The 63' Hawksworth coaches have returned to the Hornby line up in the very attractive BR Crimson & Cream livery. We have all five versions available for $64.99 each. R4404B Passenger Brake #W829W, R4405B Corridor 3rd Class #W2267W, R4406B Corridor Brake 3rd Class #W2251W, R4407B Corridor Composite #W7803W, R4408B Brake Composite #W7858W and R4493B Corridor 1st Class #W8119W.

The R4859 Virgin Mk3 DVT Driving Van Trailer #82141 (Virgin Trains - Red & Black) is in stock for $89.99. This DVT will go very nicely with the Hornby Mk3 coaches due later this year and would look great working alongside the Hornby Class 87 #87019 'Sir Winston Churchill' in Virgin Trains which can still be pre-ordered for only $207.99!
As well, R4534E BR (ex-Maunsell) Pull-Push #Set 601 (Green) Coach Pack is also in stock for $109.99 plus a restock on some Pullman coaches. R4739 Pullman Parlour 3rd Class 'Car No. 34', R4739 Pullman 3rd Class Parlour 'Car No.34', R4740 Pullman 1st Class Kitchen 'Argus', R4741 Pullman 3rd Class Kitchen 'Car No. 58' and R4742 Pullman 3rd Class Brake 'Car No. 162' for $79.99 each.


Our latest Hornby wagon arrivals include R6838 BR Coke Wagon 20 Ton #B447479 (Grey) for $29.99, R6845 YGB 'Seacow' Ballast Wagon #DB980057 (Mainline Blue) for $39.99, R6858 SECR 3 Plank Wagon #10756 for $19.99 and R6880 2018 Hornby HEA Wagon for $24.99. For those who have been collecting the Hornby annual wagon you won't want to miss out on this years version!

The most recent Hornby TTS Sound Decoders to arrive are the R8116 Steam - S15 Class and R8119 Diesel - Class 40 for $54.99 each.

Moving onto other product lines, a shipment from Dapol arrived with this years batch of OO Class 68 diesel locomotives. The Scotrail version is now sold out here at Britannia Models but we have a few of the very attractive Direct Rail Services ones in the form of 4D-022-008 Class 68 #68003 'Astute' (DRS - Compass) and 4D-022-010 Class 68 #68008 'Avenger' (DRS - Compass). The third paint scheme available on this batch is the 4D-022-011 Class 68 #68010 'Oxford Flier' in Chiltern livery. The Dapol Class 68 models are only $199.99 each.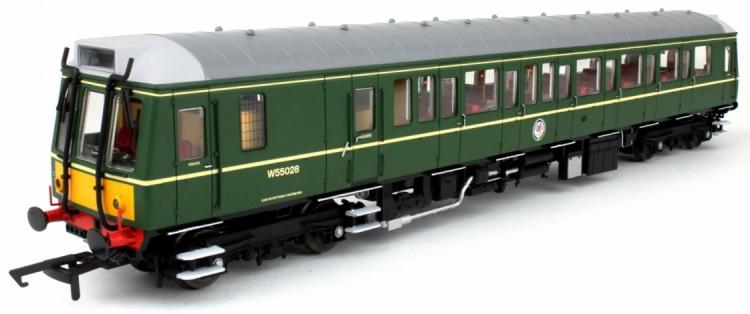 Dapol's OO gauge release of Class 121 Bubble Car models have arrived here with three versions in stock. 4D-009-001 Class 121 Bubble Car #W55020 (BR Green - Whiskers), 4D-009-002 Class 121 Bubble Car #W55028 (BR Green - SYP) and 4D-009-003 Class 121 Bubble Car #W55029 (BR Blue & Grey). These can be ordered now for $189.99 each.
As well, we have two GWR Streamlined Railcar's in stock. 4D-011-002 Streamlined Railcar #W10 (BR Chocolate and Cream) and 4D-011-004 Streamlined Railcar #8 (GWR Chocolate & Cream - Twin Cities Crest) for $189.99 each.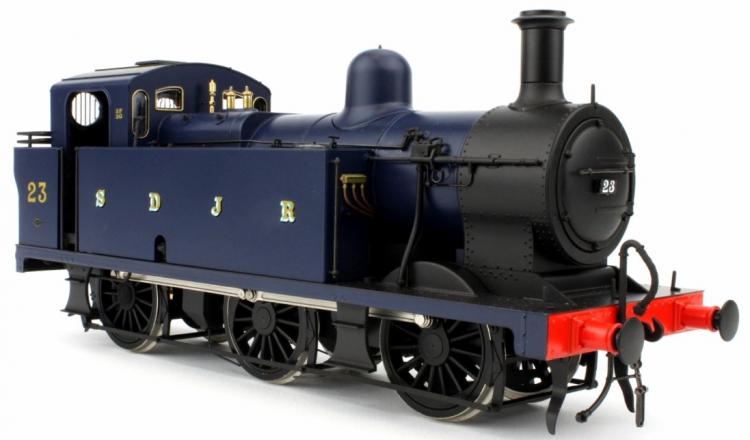 For those who like O gauge we have the Dapol 3F Jinty in stock in the form of 7S-026-003 S&D 3F Jinty 0-6-0T #23 (Somerset & Dorset Joint Railway - Blue) for only $289.99!

We've also updated the Dapol OO Pre-Order section to include Dapol's announcements for a new batch of Class 73's and Class 52 Westerns along with updated pictures of the Class 59, Class 29 & Class 21 models.
For our Canadian HO modellers, we have one(!) remaining Rapido Trains GMD SW1200RS in stock. 26526 CP Rail #8115 (8" Stripes - Hood Multimark) with DCC Sound for $289.99.

Rapido Trains' newest announcement is for the MLW RS-18 in HO scale.This first run is all high nose units and covers multiple varients from CP & CN. Paint schemes covered include CN Green & Gold, CN Black with large Noodle logo, CN Stripes, CP Maroon & Grey with both Block & Script lettering, CP large Multimark with 5" & 8" stripes and with or without ditch lights.

Here at Britannia Models we are offering a pre-order special price for these models! Pre-orders must be placed before the end of day on October 15th, 2018.
DC Silent - Britannia Special Pre-Order Price - $214.99 MSRP - $249.95
DCC Sound - Britannia Special Pre-Order Price - $304.99 MSRP - $359.95

Also announced with the MLW RS-18 was the CN Rebuilt RS-18 for use with CN's Tempo passenger coaches. These locomotives featured an extended short hood to house the HEP engine. Two units later lost the HEP engine but retained the extended nose and both versions are catered for.

To go with all these Rebuilt RS-18's, Rapido is also producing the Tempo coaches! You can buy a train pack that comes with a Rebuilt RS-18, one Tempo Coach, one Tempo Club Car & one Tempo Cafe-Bar-Lounge Car. These sets are available in CN & VIA and you can only get the HEP fitted Rebuilt RS-18, Club & Bar cars in the set so you won't want to miss this! Additional standard coaches will be sold seperately.

We are also offering a special pre-order price on the Tempo train packs as well. Pre Orders must be placed prior to days end on October 15th, 2018.
DC Silent - Britannia Special Pre-Order Price - $529.99 MSRP - $599.95
DCC Sound - Britannia Special Pre-Order Price - $624.99 MSRP - $699.95

Those of you who like American Alco diesels will like Rapido's other announcement, the Alco RS-11!
Available in Conrail Blue, Conrail/Penn Central Black patch, New Haven, Pennsylvania Railroad, Penn Central and Southern Pacific these models are available to pre-order here from Britannia Models and like the RS-18's we are offering a special pre-order price! Orders must be placed prior to end of day on October 15th, 2018.
DC Silent - Britannia Special Pre-Order Price - $214.99 MSRP - $249.95
DCC Sound - Britannia Special Pre-Order Price - $304.99 MSRP - $359.95

.........................................................................................................................................................
---